Greystone is hosting two free webinars this month – join us to learn more about emerging cybersecurity threats and Microsoft OneDrive!
Cybersecurity Essentials: Emerging Threats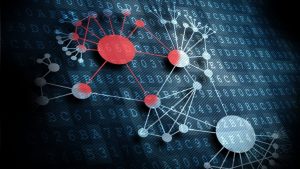 Ransomware,  Business Email Compromise/Email Spoofing, and The Internet of Things are just a few examples of the topics that will be covered in this training.  Technology is evolving quickly, and cybercriminals have developed new and sophisticated ways to access and steal your data, your money, and your personal information. Learn about these new types of cybercrime and what you can do to protect yourself, your employees, and your business.
Tuesday, August 20 from 10:00-11:00am MDT https://global.gotomeeting.com/join/255346269
OneDrive for Business Basics
OneDrive lets you access, share, and collaborate on all your files from anywhere with any device.  OneDrive connects you to all your files in Office 365 so you can share and work together from anywhere while protecting your work.  Learn how to manage your files and collaborate with your team safely and securely.
Thursday, August 29 from 2:00-3:00pm MDT https://global.gotomeeting.com/join/144745845
To view our other course offerings or to register for one of our available live or virtual training sessions, visit our Training page.