We asked some of our staff one simple question: If you could have any techy item for the holidays this year, what would it be and why. After gathering a variety of answers, we chose the top responses for your reading pleasure.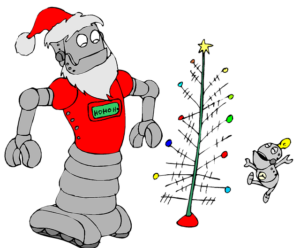 A robot housekeeper, because they can cook and clean for me! I wouldn't mind a self-driving Tesla SUV
-Sean T., Technical Consultant
A licensed Sonicwall because I want to protect my home internet from threats/ hacking/ theft/ identity theft. After all of the hacks, I don't want my home wifi & devices to be low hanging fruit. It also means that my family and I could use my home VPN for security while we're out and about, on vacation, and at hotels.
-Haley P., Technical Engineer
Personally: The new Google Pixel 2 looks amazing – I've been following the Pixel since the 1st one and this one looks like they fixed all the little things now. It's seamlessly awesome.
Professionally: Fluke is #1 when it comes to network testing gear – they have a tool called AirMagnet that allows you to load up some software onto a laptop and walk around with that laptop for a real time look at the WiFi signal & all of it's properties. It's awesome, but stupid expensive.
-Ben B., Implementation Consultant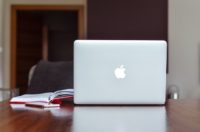 Probably a Mac. I've never owned one and more and more clients are starting to use them. I have one client who uses them exclusively. I would like to own one and  personally get really familiar with it.
-Dan T., Technical Consultant
GPS locator devices that can go on your key chain, phone, etc. I would do this because it is very distracting and annoying to know you have your keys and cannot find them.
-Michael Fielding, Technical Consultant
I have 2, one thing that's a REAL wishlist item cause it's pricey. The Samsung Frame TV.  Since I'm also a photographer, I have so many great photos to display in my home, but sometimes it's just not practical to always print the photos. This frame tv makes it possible to display my photos, and also have a TV in one. And seriously, who wouldn't love to hide the TV when not in use? Such a cool TV!  But the more practical and achievable one is an Amazon Echo.  I'm intrigued by having a smart home, and a voice activated one. Feels like Star Trek – "Computer. Tea. Earl Grey. Hot".–Megan C., Web Development Project Manager
FPV racing drone. Check this out.
-Jay E., Technical Engineer
Adobe Suite. I used to have it for free in college and liked everything you could use it for.
– Savannah S., Office Logistics Coordinator
Mobile start for my car. It gives your phone an app that will start your car, turn on climate controls and turn on seat heaters.
-David F., Technical Consultant
We were talking about this lighting system yesterday, I think they are neato and would like to have one.
-Matt C., Technical Engineer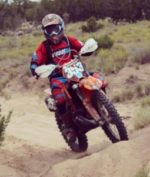 One of the new electric dirt bikes. Less noise pollution when riding, and if you have a green energy source for power, you could help contribute to a cleaner environment.
-Zach B., Procurement Manager