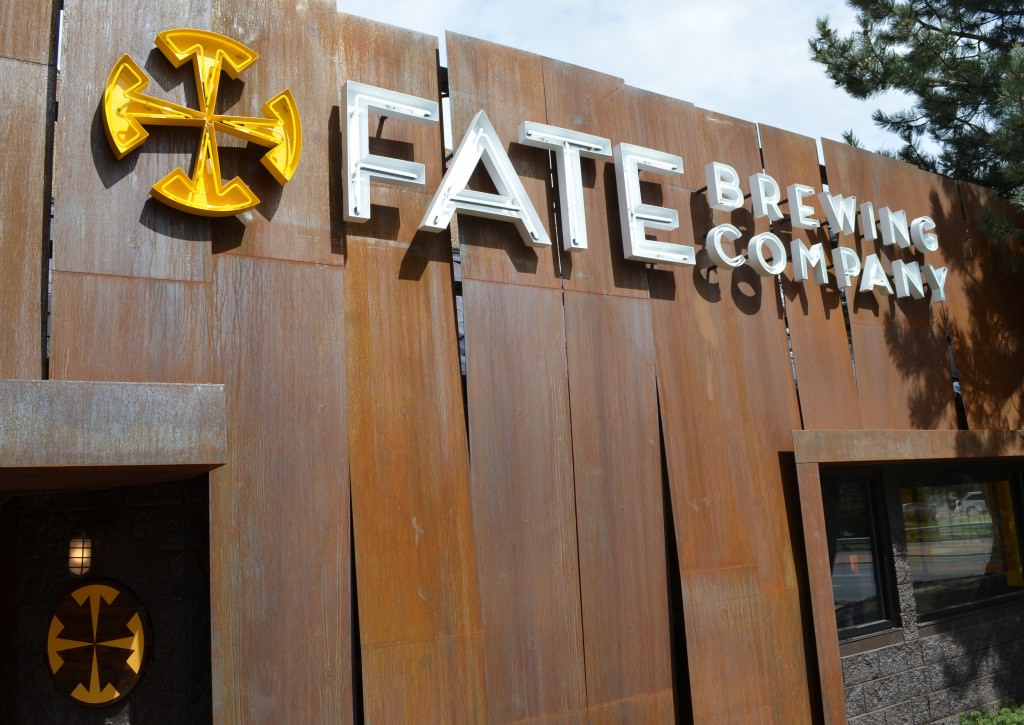 By Conner Veblen, Technical Engineer
Nothing hits the spot on a nice Colorado fall afternoon than a microbrew beer and fresh in-house prepared foods.  Fate Brewing Company is one of the Boulder's newest micro-breweries and restaurants.  Formally occupied by Jose Muldoon's and Playa Azul, Fate Brewing Company is located at 1600 38th Street Boulder, CO just west on Arapahoe from Foothills Parkway.  Their food is outstanding and will not disappoint, with in-house smoked meats and tasteful variations on your standard pub fare.
But don't be mistaken that with in-house smoked meats, such as pastrami, pulled pork, and brisket, there are also vegetarian options including the veggie dozer burger (tofu, slaw, FATE BBQ sauce, etc) or the veggie paella (tofu and all the veggies from the garden over white rice).
Have I mentioned the beer yet?  FATE has 8 locally crafted beers plus numerous rotating stock of collaboration brews with other local microbreweries such as Avery, Upslope, and others.  So no matter if you want a light, hoppy, or dark beer they will have something for you.
If you're driving through Boulder and you're hungry swing by FATE Brewing Company where you can want admire the Flatirons, kick back with friends, and enjoy Colorado in all its glory.
For a list of food, beer, and hours please check out their website at www.fatebrewingcompany.com.